Airs 5-7 p.m. weekdays
Each day, Russell brings you local, national and international news, as well as pop-culture news, everyday tips, what's trending now, interviews, and more! Plus get news updates from Brian Stewart and Alyson Shields in the AccessWDUN Milton Martin Honda 24-Hour Newsroom, entertainment news from Bill Wilson and weekly observations from Mitch Clarke.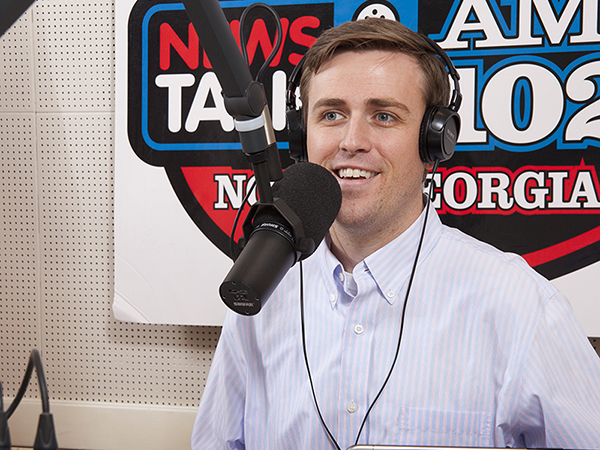 About Russell Brown
Brown comes to WDUN from CBT News in Atlanta, where he spent three years as lead anchor for the network's daily video broadcast highlighting retail automotive industry news. While at the CBT Automotive Network, Russell interviewed some of the biggest names in automotive business news and moderated several key industry panel discussions.
Prior to that, Brown was the sports play-by-play broadcaster for the University of North Georgia in Dahlonega and also worked at 790 The Zone in Atlanta.
Brown is a graduate of Georgia Southern University where he served as program director for the campus radio station and sports editor for a Statesboro publication. In 2008, Brown was named the National BEA Sports Broadcaster of the Year Runner-Up while covering Georgia Southern football.
Brown is originally from Gwinnett County and currently lives in Buford with his wife Amanda.