Airs Saturdays, noon-1 p.m.

From cars and trucks to planes and boats, if it has an engine, it's in Bud's Garage. Join Bud Hughes and his panels of regulars and guests each Saturday for North Georgia's only local automotive show.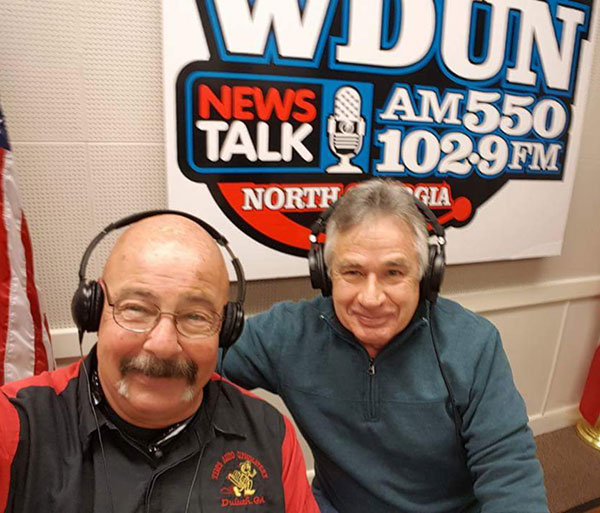 Bud's Garage provides listeners with:
A large variety of guests from the automotive field
Wide coverage of topics from technology and restoration to after-market and area events.
An informative and entertaining show centered around everything automotive
Email Bud's Garage at budsgarage@jacobsmedia.net
Follow Bud's Garage on Twitter @budsgarage
Like Bud's Garage on Facebook
About Bud Hughes
Bud's past experience includes:
Director of motorsports vehicle technology at Lanier Technical College
Automotive technology instructor at East Hall High School
Automotive machinist
Shop foreman
Service manager
Service technician
About Tim Depasqual
Co-host of "Bud's Garage"
Owner of Tim's Auto Upholstery in Gainesville and Duluth. Tim has been in the upholstery business since learning the trade in the Air Force. He has been in business for 25 years.
His shop's work has been seen in the "Fast & Furious" movies, traveling exhibits and hundreds of car shows.
Tim has restored dozens of his personal vehicles, including "Ruby," his Cadillac Eldorado. He is presently working on a Mack truck he calls "Rat Rod."
His daily drivers include a 2015 Hemi Challenger, a Mini coupe, a turbocharged Chevy HHR Super Sport and his Harley.
Tim and his wife Jody live in Auburn.
Garage Partners
Xtreme Clean Auto Spa
Hayes Chrysler
Hardy Chevrolet
Slack Auto Parts
Northeast Georgia Swap Meet
Oakwood Tire
Greene Ford
Milton Martin Honda
Cotton Eyed Joes
ATP Printing & Graphics
Road Atlanta
Atlanta Motorsports Park
Tim's Auto Upholstery
American Resto Mods
North Georgia Auto Glass
YearOne