Smoked Turkey Giveaway


Beginning Monday, November 12 through Friday, November 16, Bill and Joel will give away a Smoked Turkey from Smokehouse BBQ. One per day! Be listening each day for your chance to win.
Carriage Tailgate Giveaway
Congratulations to our winner Randy Cates for winning our giveaway!

Friday Game Night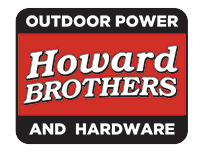 Are you ready for some football? Back again this year is FRIDAY GAME NIGHT on WDUN AM 550 and FM 102.9 as well as 94.5 THE LAKE! Airing each Friday 6-7:20PM, get the latest on high school football as teams drum roll into the stadium. Hear about the match ups, the key players, hear from the coaches, AND win great prizes by listening and calling in. Back again this year are giveaways from Howard Brothers and Great American Cookie as well as a new give away this year: ONE LUCKY LISTENER EACH WEEK WILL WIN AN ECHO DOT to enhance your tailgaiting this year. BE LISTENING 6-7:20 EACH FRIDAY BEGINNING AUGUST 17
Birthday Celebration
Send us your birthday and you might be chosen for a gift certificate to either Chicken Salad Chick or Loretta's Country Kitchen to celebrate.