Three Games. Three Stations. Every Week.
In 2016, WDUN continues a great tradition of airing high school football games. In fact, we'll have three games each Friday night — one of WDUN AM550, another on WDUN FM102.9 and the Gainesville High Red Elephant game on 1240 ESPN Radio.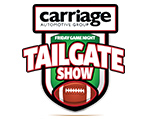 Friday Game Night kicks off with The Friday Game Night Tailgate Show presented by Carriage Automotive Group. Hosted by Katie B. Davis, the show airs every Friday during football season at 6 p.m. on WDUN. Several times during the season, Katie B. takes the show on the road to one of local stadium to interact with the fans. Stay tuned for her road trip locations to be announced soon.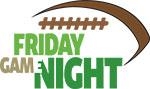 At 7:20 p.m., we kick off our coverage of three Games of the Week. WDUN AM 550 and FM 102.9 will each feature a top game featuring teams from Northeast Georgia. And Big Red Radio continues on 1240 ESPN Radio with the Gainesville High game.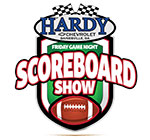 And after the games are over, tune in as Katie B. interviews area coaches and gives you all the scores from across North Georgia on the Hardy Chevrolet Scoreboard Show. And if you miss the scores, tune in on Saturday morning for periodic score reports.